ContACT Internet Solutions is an agile, flexible, solar supported Eco green energy, website hosting, internet advertising and design service company with CMS V2, a new world leading business website security package.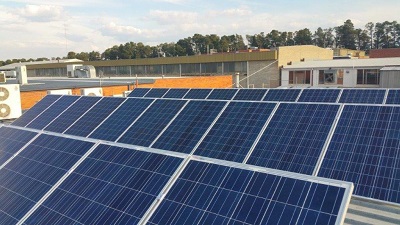 "Over 18 years of extended technical experience is the basis for Contact's development of CMS V2 the most secure security system we know of in world terms", Managing Director Graham Wallace says.
Contact's responsible Eco solar powered and lithium battery backed up approach aligns with its development and launch this month of its CMS V2 business website security package which protects Contact's clients from a credibility crisis.
The Growatt solar system at the Fyshwick, Canberra ContACT office feeds battery storage through inverters which puts solar electric power from arrays of solar panels on tap when needed.
Growatt manufactures grid-connect inverters for a range of residential and commercial solar power system sizes. The system was installed by Circuit Safe Australia
"It is a cost saver as we can switch to solar power during periods of peak demand," Graham Wallace says.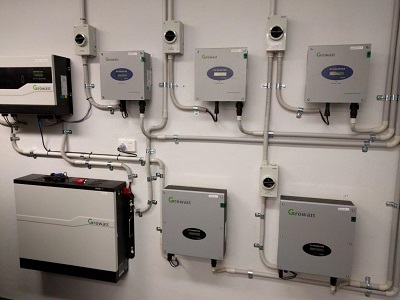 ContACT, based in the Canberra ACT suburb of Fyshwick, is an Australian owned website hosting, Internet advertising and design service company which was established on March 3, 1997.
The Australian owned business has been involved in the software development and web design industry, predominantly in the tourism market for more than 18 years.
The ACT government says:
Canberra will be fully powered by renewables by 2020.
"Solar power is popular in the ACT, driven by the dramatic fall in the cost of photovoltaic technology and the rising price of retail electricity", Graham Wallace says.

For more information
contact: Garth Morrison
Editor ContACT
Email: garth@contact.com.au